The Prayer-Mill-like Sentences
With digital signage you can reach your target audience directly and save costs.
You've probably read this prayer-mill-like sentence surely many times before.
It's actually true. Through Digital Signage software, you design your presentation within minutes and bring them via a screen to your target audience. You draw attention to promotions, increase your sales or entertain waiting people. In addition, you save money because there's no need to print and distribute a poster or billboard.
Unfortunately, for those who want to create their own solution, the path holds some rough edges.
Researching software, hardware or costs alone quickly becomes confusing, complex and time-consuming. Google throws up a flood of terms and specifications. Unfortunately, you often only read company-blind descriptions of all the great things you can set up with digital signage technology.
That's why you'll find some explanations of the most common terms, device classes and concepts from the digital signage world.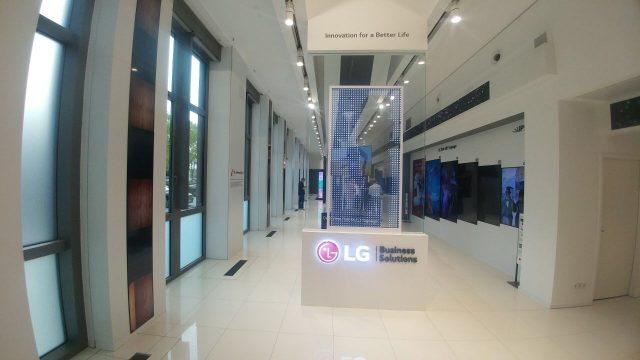 We show you answers and explainations to the following questions, among others:
What specific benefits do you get from using advertising displays?
Innovation or no innovation! At the end of the day, your digital signage solution serves a purpose.
Reduce costs, reach new target groups, optimize advertising, increase sales, expand marketing, incentivize purchases, launch spontaneous sales promotions, promote image, etc.
It is important that you set yourself a concrete goal. Unfortunately, in everyday life we experience that digital screens often degenerate into an end in themselves. People don't want to "miss a trend" after all. As a result, the technology will move in the center stage. Horrible menu navigation or garish content with exaggerated volume in the wrong areas drive customers away instead of motivating them to buy. Digital signage marketing will not work this way.
So, each topic therefore lists a number of benefits. You can see if the particular digital signage solution is suitable for you.
How is Digital Dignage Solutions practically?
The term digital signage essentially describes displays that present content. This abstract and imprecise definition makes it difficult to grasp the complexity of a practical implementation. Dozens of possibilities exist for the use of digital signage screens. Whether as digital advertising displays, information terminals, wayfinding signs or price tags. The choice of hardware, software and panels to display advertising or information via digital billboards is huge.
The description of various usage scenarios gives you a first impression of how digital signage technology is utilized in practice.
What do you need for this?
Last but not least, you will read in how we can help you implement your digital signage, PoS, outdoor totems, in-store marketing and so on.
A digital signage solution consists of multiple harmonized software components and, of course, hardware. For example: the so-called digital signage player. SmilControl sees itself as a software specialist. We provide software to you and also enhance it as requested.
The flexibility of digital signage solutions stands and falls with the software used. Each application scenario contains its own specific functionality. For networks with many outdoor displays, for example, playback statistics and sophisticated remote maintenance are more important than for screens at a trade show. PoS displays or price signage need access to interfaces for example enterprise resource planning etc .
Good software must reflect all these uses or be able to be upgraded cost-effectively if required.
Of course, over time, we also made a lot of experience with different hardware and screens. Therefore, we will also guide you in the selection of devices.
Digital Signage Solutions