Public Info Display
Public Info Display
What is a Public Info Display?
The term public info display or public display for short describes displays, touch screens or LED video walls standing in public. These can be both: outdoor and indoor devices.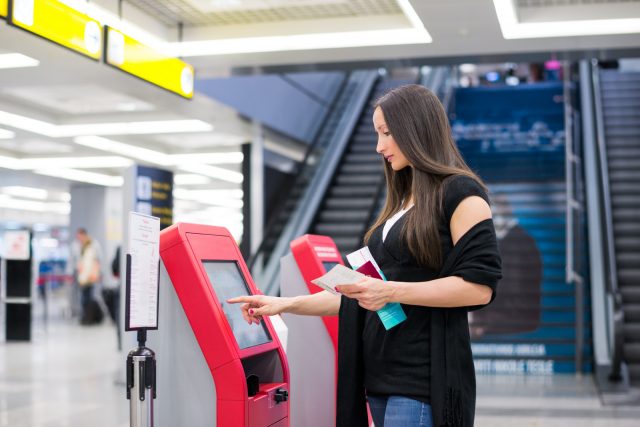 Therefore, the public display offers a variety of different functions and possibilities. One speaks here of so-called all-in-one solutions. Here, a screen is combined with a more or less powerful PC as a media player.
Since public info displays are mostly outdoors and in continuous operation, they have a very robust design. In public places, they are sometimes exposed to water, dust and dirt. Unlike conventional displays, public displays are certified for continuous operation.
In addition, they shine brilliantly bright. The content on the advertising monitor remains legible even in strong sunlight thanks to the light sensor and therefore provides optimum brightness in any lighting situation.
In public places, the devices are also exposed to water, dust, and dirt. The housings are also much more robust as well as waterproof and also dustproof.
These monitors are generally used as displays for advertising or for information purposes.
Advantages of a Public Info Display
More efficient action space
While posters can only display static content, public displays have the advantage of displaying multiple content or entire movies.
Portrait Mode
Public displays usually have a so-called pivot function. When the devices are rotated 90 degrees, they automatically adjust the content to the new position. People grasp longer text information, such as messages better in portrait mode.
Better visual impact
Motion generates reflexive interest. It's a primal human instinct. We want to see what's behind the movement. That's why screens work better than posters as information and advertising media.
Useable at night
During darkness, posters require extra lighting. Screens, on the other hand, do not. Therefore, public displays are ideal for any kind of advertising at night. Whether at train stations, airports or museums, place your advertising even when it's dark.
Real-time Changes
Administrators update content simultaneously on multiple devices via the Internet. This saves costs in the long term and ensures that advertising materials no longer have to be printed out and laboriously posted on site.
No TV Licenses Fees
Since the Public Displays are delivered without a TV tuner, there are no TV license fees.
Network Control
Unlike conventional monitors, Public Info Displays can be controlled via a network. This can be either the Internet or the internal corporate intranet.
Possible uses for public info displays
.
Railway Stations and Airports
Provide entertainment for people waiting. Place important messages for your passengers or show in addition to the passenger information, for example, news from around the world. You also have the option of displaying the next connection possibility to the passengers on the monitors. Ticket vending machines sell tickets around the clock and you save on labor costs.
City Center
Digital signage marketing in the city center through flexible advertising that addresses different target groups depending on the time of day. Announce events and show the way to them on the corresponding monitors. Provide your citizens with interesting local news and weather forecasts. Visually appealing solutions can be integrated wonderfully into the cityscape. Use the advantages of the Public Display and contribute to the Smart City.
Replacing large Billboards
Draw attention to yourself. Show drivers on highways or interstates where they can rest, eat, play shop or sleep.
Public Viewing
Public viewing is another function that can be made possible with the help of public displays. Watching soccer together with many other people is more fun. Balmy summer nights, sporting events and public viewing belong together. Show your own advertising during the breaks in the game.
Museums
Monitors in the entrance hall provide your visitors with a warm welcome and help them find their way around. Your exhibits become even more interesting when visitors are presented with information worth knowing at the touch of a button. At the same time, the contents can be conveniently exchanged for the next exhibition.
Our offer for Public Info Displays
Public Info Displays are usually operated in a digital signage network. Software for these devices needs specialized functionalities for security and operations:
For example, remote maintenance and diagnostic functions, as well as extensive logging capabilities.
The "Garlic-Player" as a specialized digital signage player together with the SmilControl-CMS offer you all these important features. Not only do you get to know the current status of your devices at the push of a button, but also the history of the "heartbeat".
In the case of an error, it is possible to analyze retrospectively whether the public display behaved in a conspicuous manner. Extensive log files and availability reports help to isolate the problem. The ability to configure and administer the device remotely reduces costly field calls by technicians.
Interactive terminals require even higher security.
Our Android-based digital signage launcher "garlic-launcher" reliably protects your system from hacking attempts and malicious damage even there was a failure.
A normal user in front of the info terminal does not reach the user interface of the operating system after a crash of the player software. Only a service technician, with knowledge of the explicitly assigned password can do so.
Curious about more details? Contact us.