Digital Menu Boards for Restaurants
Digital menu board software is a smart way to present your food offers to customers. Fast food restaurants and similar catering businesses are increasingly turning to digital menu boards. Digital illuminated menus in the entrance, checkout, or outdoor areas looks nice and increase sales. The electronic menu board clearly displays your offer including prices to customers in large format. Guests who attach great importance to fast service make their choice while waiting in line.
An outdoor advertising board also has a positive effect on sales. Restaurants with digital menu boards attract the attention of passers-by with appealingly designed dishes.
Because passers-by feel better addressed, restaurants and snack bars are increasingly replacing their price boards or blackboards with digital menu boards. In addition, the ability to dynamically display and customize menus makes the use of these menu boards particularly flexible. Smart digital menu boards or digital showcases are revolutionizing cafés, restaurants, and fast food restaurants around the world and are playing a major role in increasing sales.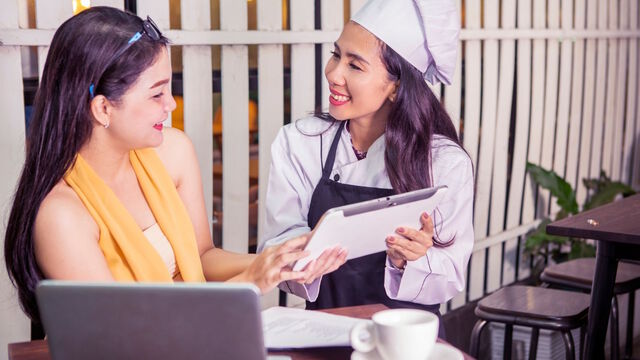 Another option — especially for more traditional restaurants — is offered by menus as fixed stand-alone devices or tablets directly at the tables. Depending on the standards of the establishment, guests could even order directly with them. In addition, the devices provide, if necessary, with games and short films for employment while the guests wait for their orders.