Digital Advertising Space
Digital Advertising Space
What does Digital Advertising Space mean?
A digital advertising space means that an advertising marketer makes its screen space available to advertising customers. This represents the digitalization of classic billboard advertising in public areas through modern advertising displays.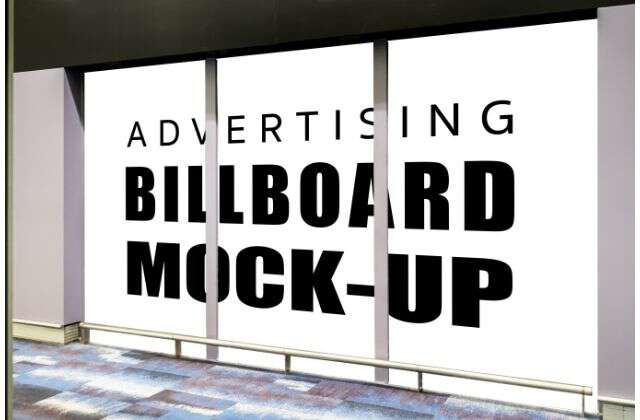 In cooperation with the municipality, advertising marketers set up LED screens or so-called public info displays instead of posters at high-traffic locations.
A good mix of infotainment and advertising generates attention. Advertisers can choose at which locations, at which times, and at what frequency their ads should be displayed.
Advertising marketers generally charge by plays and location.
Digital advertising space, however, is not only used as an exclusive business model.
Retailers, partially refinance their digital in-store marketing solution by bringing in industry-specific local advertising partners to customize advertising.
Advantages of a Digital Advertising Space
More efficient use of advertising space.
The most obvious advantage: a monitor also plays moving images. But that's not all; while a billboard displays only one static piece of content, a monitor presents multiple pieces of content succeeding. It can therefore also be individually tailored to your target group. A digital advertising space can also be flexibly divided into several zones.
Flexibility through real-time adjustments
Replace content at lightning speed. A spelling, typing or other error on your poster no longer mutates into a costly drama due to the high flexibility. Manage multiple sites or groups of sites simultaneously with a single mouse click, supplementing or replacing traditional billboard advertising with modern displays.
Up-to-date
As soon as an event takes place, your advertising or information will be removed automatically. No one needs to make an extra note to trigger a deletion action. Outdated and weathered posters (e.g. at train stations) are a thing of the past thanks to digital advertising spaces.
Eliminate Logistics and Printing Costs
In addition, the posters for your advertising no longer need to be printed. It is also no longer necessary to hire service providers for billposting at various locations. Digital advertising spaces thus increase environmental sustainability and also save money in the long term.
Precise and transparent billing
Reporting functionalities enable detailed statistics. For example: Which content ran how often at which locations. This data serves as the basis for precise billing. The advertiser can track these transparently.
Possible Use Cases of Digital Advertising Spaces
City centers and bus stops
Are older people more likely to be out in the morning, more working people at lunchtime, schoolchildren in the afternoon and couples on the weekend? Address different target groups at different times.
However, digital advertising spaces are not only suitable for advertising or other marketing activities. Entertain people waiting with tips on the weather or general local and world political news.
Tourism
Show points of interest and directions. Location maps by touch give important information for hotels and sight-seeing to those who are unfamiliar with the area. Promote events, wine tastings, gift stores and service providers or suggest interesting biking and hiking trails. You can
Stations and Airports
Infotainment: entertain people while waiting for their flight or train. Give them a sense of anticipation with atmospheric videos. Entertain children with fun animations. Remind them to take care of their luggage. Give important tips on how to behave on the plane. Promote travel products, shopping opportunities, or delicious snacks.
Stadiums and Sports Arenas
Digitalization does not stop at perimeter advertising. Prompt updates allow you to exchange advertising in real time and tailor it perfectly to your target group. Since the complex production of banners in stadiums results in high printing costs as well as other installation expenses, the main advantage for organizers is the saving of time and costs.
Universities
Provide helpful information, tips, and news on or about everyday student life. When are which lectures? When is the next med school party? Promote useful products for the student target group "on the side" or alert students to what's new on campus.
Retail
Refinance your digital signage solution by incorporating advertising partners from your industry. Pharmacies partner with pharmaceutical companies, clothing boutiques with fashion labels, electronics retailers with telecommunications companies, etc.
Or enter into advertising cooperation with local service providers such as delivery services, bakers, car repair shops, etc. and increase your attention.
Did you know that digital signage harmonizes perfectly with so-called Smart Retail techniques?
Our offer for your Digital Advertising Spaces
SmilControl's software provides flexible support for marketing and billing your advertising space. Simplifying advertising marketing was one of the basic concepts when developing our CMS solution.
The Garlic Player provides continuous playback reports. The SmilControl CMS evaluates the reports and automatically generates statistics with charts.
You can even explicitly set which content to log and which not.
Content and players can be divided into self-selected categories. For example, you can create a playlist with content for different countries. The player recognizes which content should be played thanks to its categorization.
The player then decides independently, depending on the assignment, whether the content may be played. This radically simplifies the organization of your playlists.
By grouping your players into groups, you also determine which sites are grouped together for statistics. Thus, you create local, regional and national statistics at the same time.
All generated statistics, including the report raw data, can also be downloaded as a so-called CSV file for your in-house spreadsheet or database.
More transparency and openness is not possible!
Curious now?
As specialized software developers for digital advertising spaces, we support you with plenty of experience. Simply contact us.