Digital Signage the easy way
To start off, you can register your player to SmilControl with your transfer code which appears on the screen when connected with CMS. Using this code, you will activate your device, and it will appear on the system where the administrator can easily operate or load content.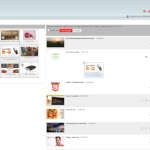 You can create a new playlist using drag'n'drop and maneuver images and videos into that playlist.
On the same way you will choose from the available templates and channels-feeds and determine the playing time of each media.
Or you can create your own templates, conveniently store your own data sources such as RSS feeds and generate your own channel.
Once done with the playlist, you can adjust its user access with a couple of clicks.
Digital signage software does not have to be complicated.