Digital Signage in Banks
Modern banks and financial institutions increasingly focus on digital signage solutions. At the same time, the versatile possibilities for informing customers about financial services offered open up new ways of marketing their products. Digital signage (DS) for the financial industry not only ensures efficient communication with customers, but also contributes to the positive image of the financial institution in the long term.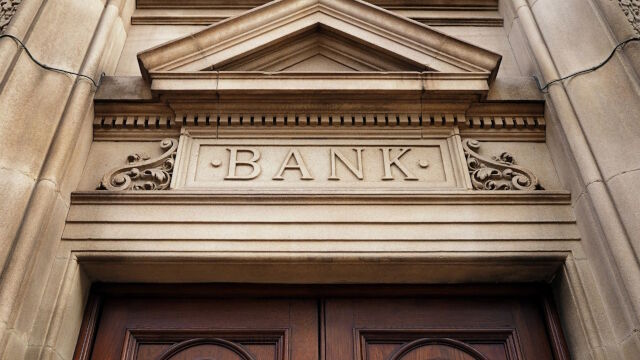 At the same time, digitalization is enabling banks to speak the same language with customers and gain their trust. Find out why digital signage is becoming increasingly important in the financial sector in this article.
Digital signage and the banking industry - Why does it fit together?
Nowadays, customers no longer base their choice of bank solely on financial ratios or indicators of the financial services offered. The emotional perception of the bank also significantly influences their decision. Customers are also supported in their decision by the bank's branding and public image.
More Attention
To draw customers' attention to specific advertising content, credit institutions are increasingly turning to digital signage solutions and equipping bank branches with info displays. These offer an excellent opportunity to present the company's products and benefits to visitors directly at the point of interest (PoI), such as in the shop window or entrance area.
Timely updates
As a rule, advertising content is broadcast via professional digital advertising displays. A digital signage content management system (CMS) centrally manages and controls content and devices. This allows employees or automated systems to update the screens with new information or videos at any time. In this way, all digital signage players in the system receive both individual and global updates in real-time. Advertising campaigns can thus be optimally planned and executed. Such systems are characterized by high stability and low-maintenance operation.
How can Digital Signage be used in Banks?
Self-Service
Self-service systems for account statements, cash withdrawals, and transfers provide banking services during and outside of business hours.
Millenials and Generation Z in particular are used to solving their problems independently and therefore rarely turn to a call center. Self-service systems are therefore becoming increasingly important. A PwC surveyx, on the future of customer experience found that of 15,000 people surveyed, 74% preferred personal interactions.
The surprising part: they didn't care if it was with a human or artificial intelligence (AI). The top priority was fast and seamless. The full study pdf can be found here. here
Since kiosk, self-serving, and digital signage systems use the same technologies and administration concepts, a perfect symbiosis takes place here. When the devices are not in use, they display information and advertising on various financial products.
Customer call systems
Privacy and DSGVO compliant call systems are part of modern customer management. They prove useful wherever waiting times are to be expected. Call-to-action displays share the screen with weather ads, news, cartoons and product promotions. Digital signage thus enables an excellent interplay of entertainment, information and benefit.
Replacing billboards
The traditional way of publishing information through print media or posters has become too expensive and complicated. Especially, with regular updating.
By switching to digital signage, visitors see impressive dynamic content on screens right at the entrance. At the same time, this reduces time and costs in the long run.
Tip: Digital signage not only replaces traditional billboards, but extends the utility of the now digital advertising space with video and interaction capabilities.
What are the Benefits of Digital Signage Solutions for Banks?
Targeted and up-to-date Customer Targeting
Regardless of a bank's marketing strategy, the first moment often matters. Whether a bank appears serious, modern and trustworthy to customers is often decided in fractions of a second. Attractive product advertising on information displays in the shop window or a digital signage totem at the entrance to a bank branch attracts the interest of potential customers. Digital signage offers special advantages in external communication with customers and marketing of services.
A targeted and daily updated customer approach
promotes customer loyalty and maintains it
establishes an emotional connection with the customer
strengthens the relationship between bank and customer
engages younger target groups
Digital signage represents a modern and effective tool for advertising your own products and services. The system includes digital screens, terminals and dialog devices located in the premises of banks.
A special feature of digital signage compared to other communication tools for advertising products and services is its ability to make bank content marketing more efficient. After all, in addition to the schedulability of advertising content, digital monitors support a wide variety of media formats, including photo and video information, text messaging, graphics and interactivity.
Personalized offers
Financial institutions that are innovating are communicating differently with customers. The days are gone when a bank was a gray and boring place. Today, customer service areas are more like a cozy café with comfortable seating and appealing interior design.
Today, an innovative bank is first and foremost a comfortable place where the bank advisor works with technology to provide the customer with the highest level of quality, trust, and integrity. Taking these aspects into account helps customers choose the best financial solutions and create a unique customer experience.
The time with dry and uncreative announcements on posters or product advertisements on flyers is over. Customers are less and less tolerant of impersonal interactions from faceless companies, at least since the financial crisis. That's why banks today are taking the digital signage way. They use digital monitors to provide both customers and employees with targeted information about personalized offers. Depending on the requirements, different bank divisions adapt their content to the respective target group, taking into account local specifics.
In this way, they provide customers with information about financial products. In the consulting rooms, for example, digital displays in in-store marketing can be used to show personalized advertising and entertainment during the absence of the bank consultant.
Building Trust
In the financial world, trust and security play the dominant role. They represent the essential cornerstones. Since the financial crisis, we have been demanding more transparency from our banks. Potential customers trust a company when they have the feeling that they are at the center of attention and that they are being informed transparently and comprehensively.
Digital signage as part of a friendly and engaging bank marketing strategy helps achieve these goals. Storytelling, for example, can be implemented in a particularly appealing way on monitors in the waiting area. Tell the story of how their loan helped Bernard S. Uncomplicated start his business.
Controlling and Performance Measurement
Furthermore, special digital signage KPIs enable additional controlling and analysis options to measure the success of marketing measures.
Bank-specific content
Digital signage technology for banks is used in a variety of ways. Digital signage best practices include the following:
Display of Current Offers
Centralized and fast content sharing allows to quickly respond to changes in offers and prices and display them on a digital info display.
Promotional Materials and Collaborations
Information about the bank's main products, special offers and service packages - this can be displayed to customers directly in the entrance area or in the shop window. A digital signage network is a good advertising platform.
Partner companies can be sold advertising time for their products. This provides an additional source of revenue. Especially for related businesses like the insurance and real estate industry, this advertising platform offers additional opportunities.
Integration with social media and other online services
Daily updates from the bank's social media channels, presented to customers on digital displays further increase awareness of the bank.
Local news and weather: presenting weather forecasts or local news adds value to customers and creates a welcoming atmosphere in the bank branch.
According to various surveys of the financial sector, digital signage can improve the bank's image in the long term, increase visibility and ensure greater acceptance and trust among customers.
Summary
Digital signage for banks creates atmosphere and informs customers as well as employees.
Customers are picked up at eye level through personalized content. This makes them feel taken more seriously. This strengthens both trust and customer loyalty.
Self-services help to reduce the workload of employees at the counter. It also allows banks to offer services outside opening hours
Curious? Contact us for more information