Classic Kiosk Systems
Kiosk systems and interactive terminals have been around since the 1980s. ATMs are their best-known form in the broadest sense. The latter, by the way, have been around since 1967 – without touchscreens, of course. AT&T patented its "electrografic transmitter" as the first touchscreen in 1962, but they were still clumsy and expensive at the time.
Kiosk systems don't necessarily need a touchscreen and are designed to do exactly one thing. The first ATMs in the 1960s didn't even have a real screen.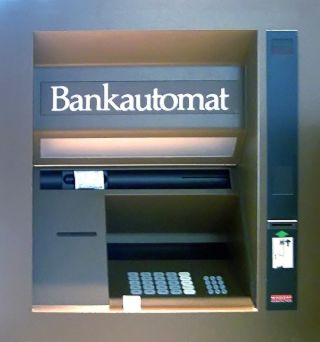 As so-called self-service terminals, classic kiosk systems have been performing their service at the Point of Interest (POI) or Point of Sale (PoS) for decades. They serve people at airports, train stations, tourist attractions, etc. with information or sell tickets or admission tickets with an integrated printer as a ticketing system. The advantages with this:
No Staff
Service around the clock (24/7)