Digital Signs
Digital Signs
What does Digital Sign mean?
Digital signs, in a direct sense, refers to the digitization of signs. Instead of a sign, screen technologies are used.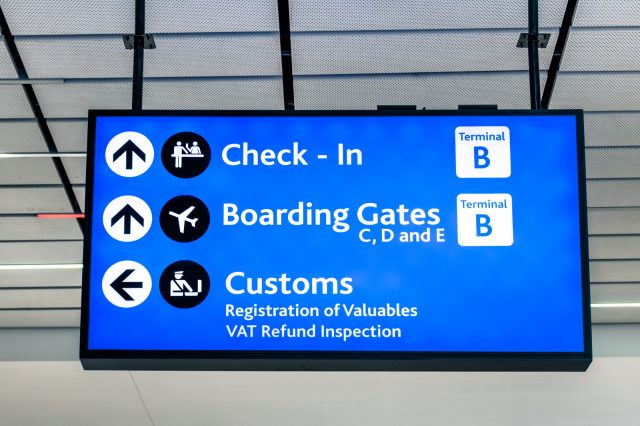 The term "digital signs," especially the expression "digital signage," also stands as a synonym for an entire industry. Digital signage basically consists of three components: Displaying hardware, software and content. The programmed software ensures that various media contents are visible on their screens.
In this article, as mentioned at the beginning, we will limit ourselves to the replacement of classic signage with modern software solutions. Digital signage is the perfect solution for conventional traffic signs, door signs, personal signs, price signs and any other type of room signage (PoS in retail).
Advantages of Digital Signs
Digital signage offers many advantages compared to conventional signage or traffic signs.
More efficient campaign space
Digital signage has various possible use-cases. For example, various contents can be displayed at the PoS and even movies can be played. A conventional sign, on the other hand, contains only static content, which is why digital signage offers an advantage over conventional signage, especially in retail.
Timely adjustments
Any form of changes, be it prices, room assignments or appointments can be realized quickly. No one has to print slips of paper anymore to take them down and hang them up. Network-enabled signs allow individualized content at the touch of a button. This means fewer errors, more correction options and lower personnel costs.
Sustainability without printing costs
Signage no longer needs to be printed, produced and distributed. This makes the Digital Signage Player the perfect solution and also has a positive impact on the environment.
Backchannel through interaction
The digitization of signage creates additional potential applications in the form of interactivities. Users can confirm rooms as occupied and release them again. The on-screen shared content increases flexibility and organization in your company.
Interfaces
Connect your price tags with your enterprise resource planning. Or the room allocation plan with Google Appointment Calendar or Exchange. Automated content saves you time, hassle, and money.
Applications of Digital Signs
Theoretically, everywhere where signage is necessary. Below you will discover some concrete use cases and solutions to daily problems.
Hotels, offices, conferences and meetings
Digital door signs attached to rooms make your employees' day-to-day work much easier.
Because you, your employees and your guests are always up to date by using dynamic room signage.
Even ecologically sustainable, because little power consuming visit signs, with e-paper are cost-effective possible. Interfaces to your software also help you avoid unnecessary vacancies.
Traffic planning
The digitization of dynamic traffic signs so-called variable message signs increases safety. Traffic can be influenced in a partially automated manner in real time. This helps to avoid traffic jams and accidents.
Digital signage not only curbs speed early, but also indicates detours and warns of wrong-way drivers.
As mobile traffic signs, they notify drivers of roadwork or lane changes.
Price tags for supermarkets, drugstores and retail
Digitize your price tags. Use the resulting synergies to combine the content with their merchandise management and POS system. Offers are planned, published and invoiced to the second. The software relieves your staff of tedious work, which is why they take care of more important things more intensively. For example, dealing with the customer.
Sports Stadiums
Inform the audience about more than just the score via a digitized scoreboard. Boost sales, with content or useful information which stimules spontaneous purchases.
Help avoid waiting times with traffic reports. Your visitors will appreciate it and recommend it to others.
Our digital signage offer
We give you the software you need to implement your own digital signage solution
With SmilControl-CMS, you organize your playlist content and centrally manage your digital signage players.
The garlic-player brings your content to the screen. No matter if with Windows, Android, Linux and macOS. If your player hardware offers special features, we adapt the garlic-player in an uncomplicated and cost-efficient way.
If you have not yet selected any hardware. We are also happy to advise them on finding the "right" one for your project.
The garlic-launcher turns almost any Android device into a professional digital signage player.
Are you running multiple digital signs in a location with a weak internet connection? Our Basil reverse proxy can help you make the most of the available bandwidth.
Do you use special interfaces? Our software is based on the open industry standard SMIL You can easily link your software to our solutions. With free open documentation without pesky non-disclosure agreements!
Or we can do the programming for you.
Profit from our long experience as specialized software developers for your digital signs.
Contact us for more information.