Digital Signage Marketing
Digital Signage as a Marketing Solution
Digital signage marketing means much more than just advertising. It is a great marketing method which is already one of the most important future strategies for many companies. Digital transformation plays a significant part in shaping marketing efforts. In addition, the approach of the so-called shopping therapy and experience economy plays a crucial role.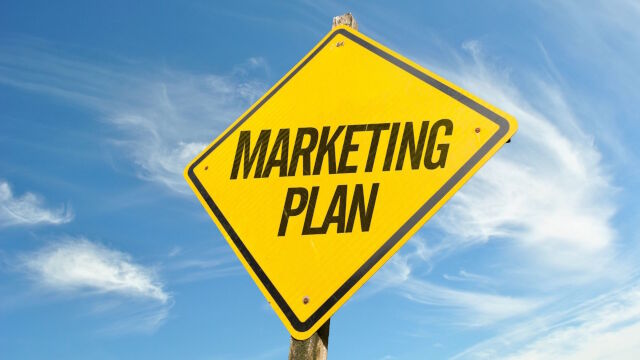 Shopping as Event
For many people, shopping represents more than just getting necessary items. It is also a leisure activity that reduces stress, releases happy hormones and promotes mental relaxation.
This is precisely where promising prospects and solutions open up for companies. These can be successfully implemented thanks to the many benefits of digital signage and offer an unforgettable customer experience. For this to work, however, we need to move away from considering digital signage just as a replacement for analog billboards or flyers.
Digital Signage Marketing creates great Experiences
Digital signage allows you to reach the desired target audience at POS effectively and quickly via digital as well as interactive billboards. Therefore, it is an attractive solution for businesses.
Moving images and an enormous variety of colors are perceived more actively by customers at the point of purchase. This kind of advertising also influences the spontaneous purchase decision. Studies by Infotrend show that digital advertising near the POS, among other things, increases sales by about 30%. According to the market research company Retailsolutionsonline, animated content increases attention by up to 400% compared to analog billboard advertising.
With emotionalizing digital advertising content and exciting interaction opportunities, customers build a bond with the product faster and are encouraged to buy. Thus, digital signage marketing contributes to sustainable customer acquisition and sales success.
Digital Signage in Marketing: How it works
Define the Target Audience
Regardless if digital signage is used in retail, hospitality or the B2B segment, the central question of any marketing strategy remains the same:
Who is the Target Audience?
Accurate target audience analysis is one of the most important tasks in marketing. Through interviews, research and surveys integrated into digital signage, companies gain the customer data they need.
The following analysis areas are important to find the target group:
Background information of the clientele — occupation and marital status
Demographic data — gender, age, income, and place of residence
Pain points — What do the target audience need, and how can we support them?
Other key identifiers — appearance, interests, motivations, and special requests such as receiving the newsletter or advertising in print version
Once the company knows their target audience, they can customize their digital advertising content to meet the needs and interests of potential customers and optimize the product offering. Developing target group advertising is essential for the customer experience and for increasing sales. Creative digital signage solutions offer numerous opportunities for this.
Define Goals
Boring screen ads and posters hardly bring success in today's world. To survive as a company in the competitive landscape, you need concepts that define S.M.A.R.T. goals.
Digital signage goals can be:
Increase sales, for example, through integrated reviews
Increase website visitors and activity on social media through embedded URL or QR code
Acquiring regular customers through newsletter signups or specific events (mailing list)
Increase awareness
What does S.M.A.R.T. mean??
It is scientifically proven that concretely formulated goals are more likely to be achieved. Ideally, goals are formulated S.M.A.R.T.:
Spezific: What are the clear goals to be achieved?
Measurable: How to measure the achievement of the goal (KPI's)?
Assignable: Are technical, human and financial resources available to achieve the objective?
Realistic: Does the goal contribute to the success of the company?
Time-related: Until when the target should be reached?
Define the goal, achieve the goal — this is the recipe for success in modern marketing strategies.
Example: Lenovo
When companies define their goal smartly, success takes no time at all. This is demonstrated by tablet and PC manufacturer Lenovo. To promote new products in U.K., the company used digital signage in its campaign. It presented the new products and attractive discount promotions on large digital billboards.
Customers were given the opportunity to interact with Lenovo itself and its products. A digital "selfie wall" also allowed them to take a picture of themselves with Lenovo's products and immediately post the image on various social media platforms.
These interactions elegantly allow Lenovo to expand its customer base.
Define KPI's
Key Performance Indicators (KPI's) are important indicators of the effectiveness of a determined activity in terms of actual results achieved. In marketing, the following KPIs are important:
Sales figures
Number of positive reviews (recommendations)
Follower count on different social media platforms
Number of website visitors
A unique URL, discount codes or a call-to-action (for example, subscribe to a newsletter) provide clearly measurable values and have a qualitative significance in terms of target achievement.
If a company sets itself the goal of 20% more sales through digital signage, the number of products sold is a measurable KPI. It is important that a concrete goal is defined and the right KPIs are selected. The values should be checked at the beginning, in the middle and at the end of an advertising measure.
Content
How do you create great Digital Signage Content?
This question is easy to answer once the target audience and their personality profile are known. A digital signage monitor is well suited to draw the customer's attention to a specific product or service. The objective is to provide an immersive shopping experience by supporting, informing and entertaining the target audience.
Digital signage incorporates simple and effective features to establish a trusting communication with the audience. A signage display provides a flexible advertising and information space that can be quickly and easily filled with important content. However, before creating appropriate content, companies need to understand exactly what their target audience wants and how best to communicate with them.
Useful material such as daily specials, customer reviews, and entertainment content (YouTube, social media commentary) inspire and build sustainable customer loyalty. By creating useful content on the digital signage display, businesses stay interesting and competitive.
Content Frequency
The use of digital signage content management systems allows to create an optimal display in terms of both timing and content. To define a perfect digital signage playlist and an optimal schedule with useful content for a target group, the following information must be considered:
Which target audience will pass by digital signage at a given time?
How will customers feel when they see certain content on the digital signage display?
What time of day are most representatives of the target audience on the go?
What content is most relevant and interesting at what time of day or year?
The answers to these questions help with content management and simplify the creation of efficient and success-oriented content.
Get feedback
The customer is king, and their feedback plays a critical role in optimizing future marketing concepts. Digital signage enables accurate tracking for measuring the success of advertising content through playback reports combined with sales logs.
Tracking and Sensors
Not only can the interactions and clicks can be tracked and evaluated. Concepts from Smart Retail use sensors, which even provide information about gender and number of viewers.
Surveys and Reviews
Surveys integrated into digital signage contribute anonymously to product and service development in compliance with privacy laws like GDPR.
Tip: To gather feedback from customers and not negatively influence the shopping experience, surveys should be as short as possible. Be sure to avoid unclear questions and double negatives. This is the only way to get high-quality feedback.
The digital billboards also provide opportunities to show the feedback obtained, as well as reviews and product certificates. Thus gaining the trust of new customers.
Evaluate
Unlike traditional analog advertising, digital signage solutions allow companies to respond flexibly to customer needs at any time. Companies can adapt the content at any time and thus continuously optimize the shopping experience.
Already in the content creation process, customers can be involved and evaluate specific content, formats, and graphic elements during the creation process. Direct involvement has advantages for both parties. The companies get valuable information about the needs of the customers. And customers feel important because their wishes are taken seriously. Digital signage offers the possibility of regular evaluation, quality control and increased sales through optimized advertising measures.
Conclusion
Digital signage marketing strategy and planning is not really different from traditional marketing.
At the end of the day, it's about:
Determining target audience and their needs
Setting goals
Define KPIs for measurement
However, if we think of digital signage not just as a billboard, but as an evolution of advertising and marketing, this digital transformation unlocks gigantic potential.
We reach our goals faster, get additional more accurate KPI values and manage the digitalization of our processes.
---