Smart Retail
In a highly competitive retail market, retailers are dependent on constantly looking for new ways to automate business processes and improve customer service. Smart retail provides promising approaches to master these challenges skillfully. In this article, you will read how useful smart stores are for retailers and which smart IT solutions are already being used successfully in the retail segment.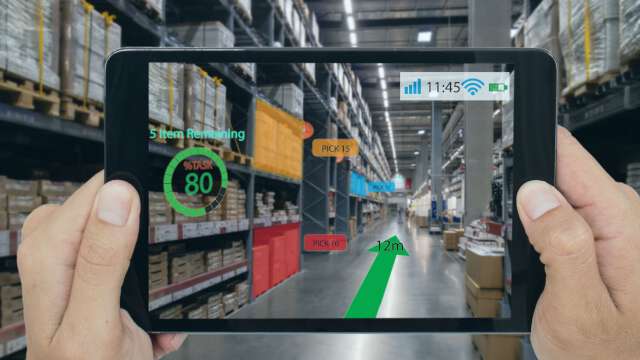 What is Smart Retail?
What is behind the Smart Retail definition? Smart Retail and Smart Store concepts pursue the goal of optimizing retail sales processes through automation using Internet of Things (IoT) technologies and modern IT solutions. Automation includes scannable RFID tags, point of sales (POS) terminals, smart shopping carts, video cameras, retail Big Data technologies and more. This gives retailers numerous opportunities to improve business processes and service quality for their customers.
Thanks to RFID tags and special software, for example, control many product features and monitoring their condition in real time. Among the most important are the following:
Goods that have been removed from the shelf
.
Products added to the shopping cart
.
Articles that have been paid for at the checkout
.
Goods that have expired
.
What are the Characteristics of Smart Retail?
According to a Salesforce study, over 56% of respondents would prefer to shop at innovative retailers. Leading retail companies are responding by enriching the shopping experience with innovative gadgets and tools such as augmented reality (AR) or virtual reality (VR).
Well-known examples are mobile apps such as VR furniture for your own four walls or in-store navigation systems as well as many other smart retail solutions. For high customer loyalty, retailers are increasingly relying on digital signage. Cloud-based IoT platforms offer promising approaches for optimizing sales processes in retail.
Augmented Reality
Augmented reality is increasingly being used in retail as a sales and engagement tool by global brands. To advertise, raise awareness and increase conversions from visitors to buyers. Well-known companies such as Coca-Cola, Apple, LEGO and Samsung are integrating AR and VR into their communication and marketing strategies. IKEA's AR furniture mobile app is a vivid example of successful use of AR technology in this regard.
Augmented reality is becoming increasingly popular due to its availability - almost all modern smartphones support AR functionality. By 2021, the number of mobile AR users is expected to reach over 800 million. For companies and retailers, this means that a large reach can already be achieved with the introduction of AR.
Virtual Reality
Virtual reality is not yet widespread in the retail sector. So far, VR projects in the retail segment have been only moderately successful. On the one hand, because too little attention was paid to customer wishes and, on the other, users were overwhelmed by the operation.
Nevertheless, major system providers such as Samsung, Apple, Amazon and Microsoft are working on future VR solutions that will significantly optimize the shopping experience. Virtual shopping tours around the globe would be conceivable at any time. Customers would immerse themselves in a world of fashion or entertainment from anywhere in the world by means of VR glasses. In addition, the integration of VR and AR with machine learning and artificial intelligence technologies leads to a significantly improved shopper experience.
IoT-Retail
Big Data in retail is one of the next technological trends in artificial intelligence (AI). The high bandwidth of networked devices in a store ranges from sensors on shelves, POS terminals and cameras to sensors in changing rooms. These smart devices store important information about what happens to them or around them.
This is how the Big Data streams generated reach the IoT platforms. There, thanks to AI algorithms, they are analyzed to optimize service quality and ensure the best possible shopping experience. The broad-based IoT tools form the concept of a Smart Store to take customer service and product management to a fundamentally different level.
IoT-Platforms
Specialized IoT platforms are already very popular with retailers in Germany. Due to the flexible application possibilities, the IoT platforms can be prepared for any application scenarios of a smart store, according to the system providers. They range from tracking the movement of goods within sales areas to in-depth analysis of customer preferences. There is no question that cloud-based IoT solutions will establish themselves in the retail sector in the near future.
Smart Retail and Digital Signage
Digital signage represents a solution for product promotion and information sharing via digital display devices. This technology makes it possible to centrally manage digital and interactive displays of all kinds in a network, as well as to upload content in real time. Among other things, electronic shelf labels are used to present customers with up-to-date product information and prices at all times.
In connection with digital systems, digital signage solutions have the ability to show potential shoppers personalized advertising content and collect statistics about their gender, age as well as product interests. When combined with computer vision, a digital signage system can even determine the response to the video being viewed and target shopping behavior. People can be recognized.
A strong example of the use of digital signage is, among others, a Swedish anti-smoking campaign by the pharmacy chain "Apotek Hjärtat". The pharmacy used a digital poster equipped with smoke detectors, on which an image of a man either started coughing or frowned as soon as a passerby smoked next to him.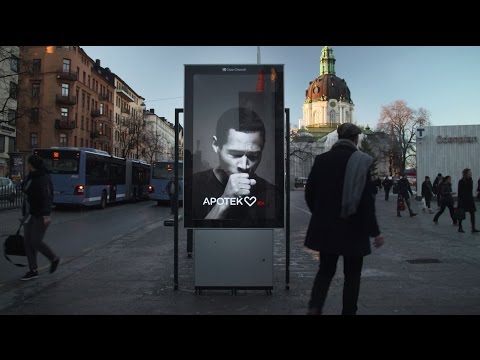 Another use case for improving the shopping experience is smart changing rooms. Interactive touchscreen mirrors allow shoppers to request employees for new items or adjust the lighting in the dressing room as desired with the touch of a button. Using RFID tags, the mirror can identify which items of clothing the customer has brought and recommend other similar products as needed. Some leading retail chains have already successfully deployed such smart mirrors.
What Advantages does Smart Retail bring to Retailers?
Retailers in Germany are already using a wealth of new technologies that bring many benefits:
Optimized staff deployment as well as reduction of staff in offline retail
Reduced queues at checkouts through faster customer service
Increased customer loyalty through high-quality service and personalized offers
Optimized logistics costs in sales areas
Possible monitoring of product inventory on shelves thanks to IoT systems
Which smart technologies will succeed in the retail sector depends on many economic and individual factors as well as customer acceptance.
Data Protection and Privacy in Smart Retail
All these technologies also have their downsides. I think it is fundamentally important to respect data protection and privacy. With all love for progress. There are not only advantages.
A Seemingly Absurd Example
Imagine the following situation. You are standing with business partners next to a digital advertising display at the airport. The software recognizes you and spontaneously advertises gonorrhea medication. After a one-night stand last week, you got an itch and then Googled the symptoms.
Of course I exaggerate here. But think about the following:
. How often do you search for certain products on your PC and some time later a smartphone app "accidentally" shows you ads for exactly that?
Risks of Big Data and Artificial Intelligence
The risks and side effects cannot yet be properly assessed. Especially not when we equip our digital signage players with a variety of sensors and link them with Big Data and artificial intelligence.
Neural networks are basically a black box even for their developers. For example, did you know that AI can discriminate? Decisions made by AI systems can also cause them to become more human-like than we would like.
Presumably, this will not immediately lead to the martial future of the Terminator movies. However, we are all called upon to take a critical look at these technologies. We and the legislator must create a suitable framework. digital signage security should be our top priority.
---